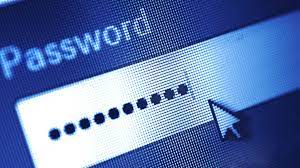 Your password is your key to the sites you are registered with. If you think of passwords in this way, the rules for passwords make sense. We dont have all put keys the same, so we should not have passwords all the same. Simple keys work but not as secure as security keys, same with passwords. We dont leave our keys lying about, so the same as passwords. But passwords are not physical keys, and we have many more of them.
Passwords need to be both secure and memorable. We are advised to use letters, capitals, digits, special characters, with a password. A random collection of these would seem to be the most secure, but we cannot remember these, so we write it down. I can remember simple words with a digit which we dont need to write down but is easy to guess. "Password123" is a very popular password.
Some people write their passwords down in a book, get the book then a scammer will have the master key to your life. There are apps such as "MSecure5" which allows you to write the passwords down electronically on your phone with a master password (make it memorable and not written down). There are also password managers such as "LastPass" which are a little complex to use but keep them safe, and as you do not need to remeber anything except for the master password you can use complex (random) passwords.
Simple aim for a scammer, get the password then get the key to your bank, or credit card or store or in fact everything. Remember that with the password they can order goods on your account but get them deleivered to an anoymouns address. But remember that money is the prime aim, so Bank passwords are most valuable to a scammer.